Data Driven Reseach for Everyone
Galaxy is an open, web-based platform for accessible, reproducible, and transparent computational biological research.
Accessible: Users can easily configure and run tools without the need to write code, all via an user-friendly web-based interface.
Reproducible: Galaxy captures the full metadata required so that any user can not only understand but also reproduce the complete computational analysis.
Transparent: Users can extract, share and publish analyses via interactive, web-based documents that can enhance analyses with user-supplied annotation.
Scalable: Galaxy scales: it can run on a local computer, on a large cluster or on the cloud
Data transfer
For large files, FTP upload is also available on this server. Connect to port 21 with the same credentials you use to log into Galaxy. Once uploaded, open the Galaxy file upload menu, and click on the Choose FTP file button to import the files into your history.
If you want to analyse data already available on the GenOuest cluster, you can use the GenoLink or GenoCopy tools available in the "Get Data" section.
If you want to transfer files to the GenOuest cluster, use the GenoSend tool in the "Send Data" section.
Training Materials
The Galaxy Community maintains a wide variety of training materials at https://training.galaxyproject.org
Topics include: variant analysis, transcriptomics, metagenomics, epigenetics, and many more!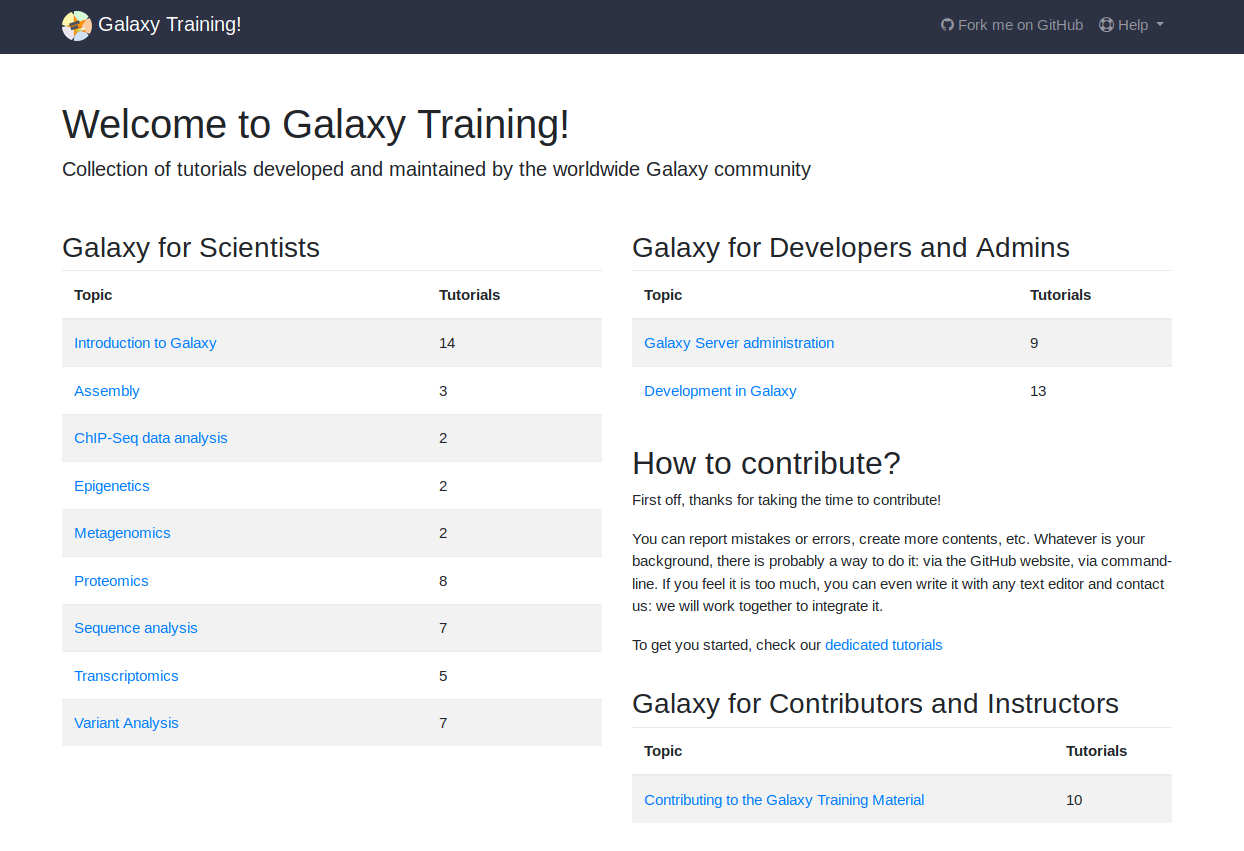 Our team
This Galaxy is maintained by the GenOuest bioinformatics platform in Rennes, France.
For any questions regarding this Galaxy server, please contact us.